Sorry for the light posting, I've been resting up from Halloween month!
I did promise a picture of the Flayed Skin cheeseball from the Halloween Party, so here it is. I added the mozzarella ball slices behind the olives for a more eye-popping look!
By the way, I wrote the how-to on this project up as an instructable, and it's entered in the Halloween contest over at Instructables.com (great website!)- so if you like it, go vote for it!
And, here is an even more disgusting take on this idea that was left in the comments section over at Instructables, by jfearnside… I love this idea!
"In mine I made some eyes using mozzarella balls and painted then with food coloring. I then took a really sharp knife and cut a slit where the eyes should be and scooped out some of the cheese ball underneath and popped in the eyeballs. Then pushed the "skin" back down to make eye lids."
Great Job, sir!
While you're off voting…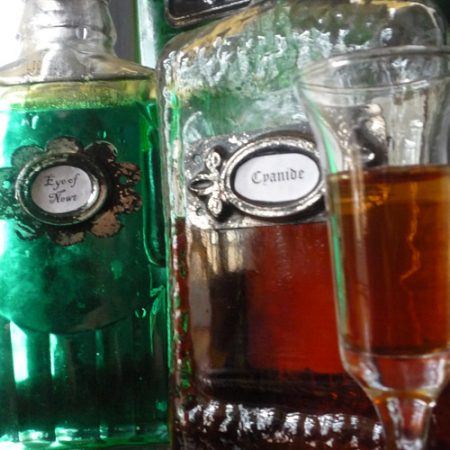 (You can also vote for my creepy bottle labels – Original Post Here. Vote for the Instructable Here)
I really should post some more pics from halloween… the party was a big success despite the rainy weather and the fact it was actually on Halloween night.  I'll try to do that this week!
Cheers!
Dot